Here's my solution for the ballast using Ego's weights. I like to cycle old unused parts into new things when possible, so it's also using a part from Frank's dog cabana and the S-hook from his leash, so I'll name this clock after Frank. The design constraints here was that the ballast could be no more than 3/4" deep from the center of gravity---I suppose that's why clocks normally use cylinders. Also notice the transverse dowel trick to get the eye-hook to hold in the end-grain.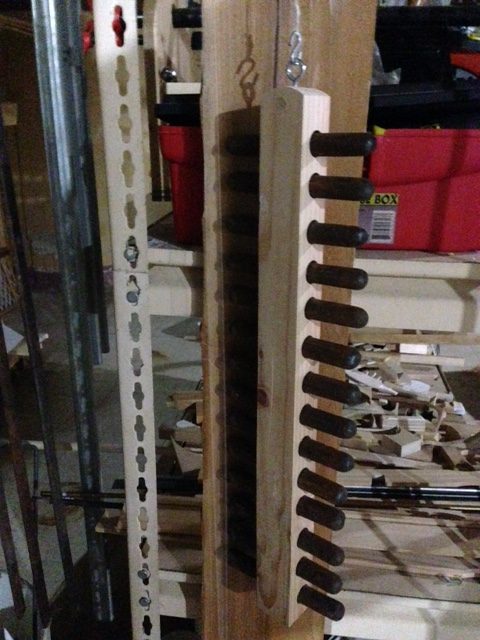 And here's the [almost] finished clock hanging off the shelf in my secret basement lair. It's the Clayton Boyer Genesis design. Scroll sawed out of Baltic birch. It's a popular design and you can find a bunch of videos/blogs about it on the interwebs. I'm somewhat proud that I did not need to remake any parts to get it running. All that practice making fretwork paid off.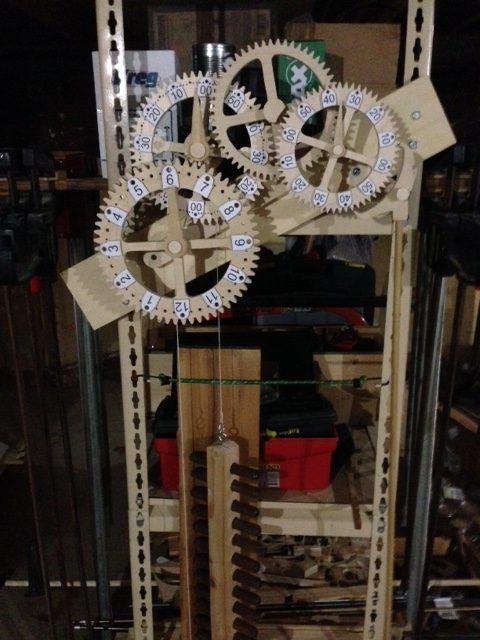 The time is 6:02:36 and yes it does keep time. The best I've tuned it too so far is +/-30 seconds/day which is pretty good. I still have some issues to solve with the winding mechanism before I transfer it to the living room wall.