---
Here are a few maps I put together using QGIS:
https://postimg.cc/gallery/v4Xwtck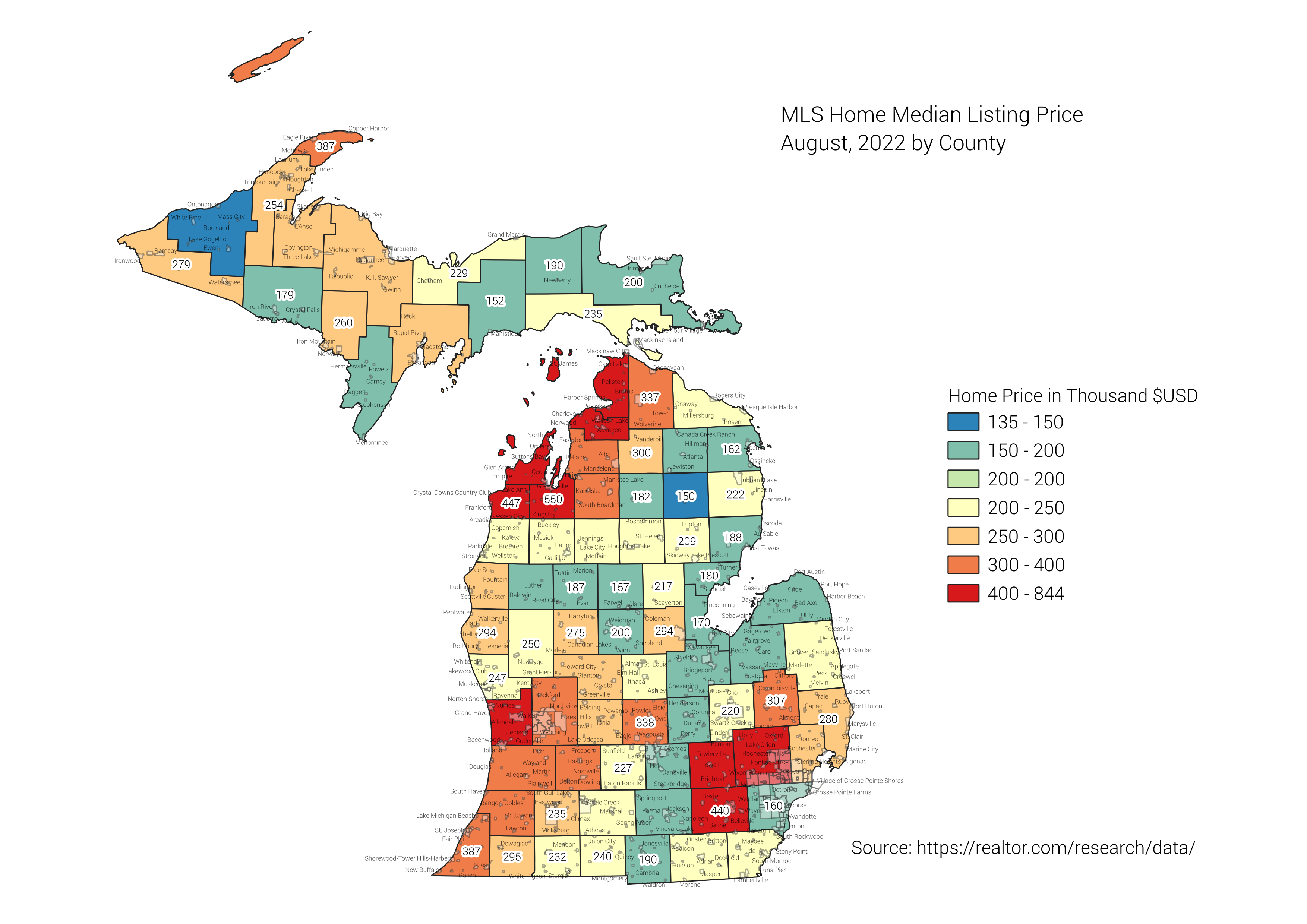 ---
Posts: 646
Joined: Thu Feb 27, 2020 6:43 pm
Location: Scotland
Cool looking visualisation @sky
---
Posts: 341
Joined: Fri Feb 01, 2019 8:40 pm
Why are those two blue counties so cheap? Are there well known reasons?
---
Those counties are in the coldest climate areas of the state, with poor soil and shortest growing season. Cloudy, limited potential for solar power. Remote in the case of the northern county in the upper peninsula. Surrounded by national forest. Not a lot of employment.
---
---
---
That hardiness zone map is wild. I am more or less in between zone 3 a/b in Interior Alaska. I guess the advantage in MI is more light throughout the entire year and longer spring/fall.
---
What latitude are you located at? What is the average date of the first frost in your area?
---
Note, I did not make the Hardiness Zone map, or this one:
---
I am at latitude 65. I am in the indigo/dark purple on the frost map. First frost generally occurs sometime between the last 2 weeks of August and the first week of September here. This past week was the first in which we had multiple nights below freezing.
Also, I don't remember if you were the one who I heard this resource from but if not you may find it useful in your housing research.
https://www.airdna.co/
provides an overview of short term rental market (AirBnB and VRBO) in a given area. There may be other similar sites, this is the only one I have used.
---