Worst things first:
Monthly goal review:
20+ days no alcohol:

failed

(17 times)
12+ days sport:

shamefully failed

(only 6)
I finally have to reboot the sport program. Things have to improve.
Life & work situation
To be completely honest with you I feel my new job is not a good fit. But then I get paid tremendous amounts and benefits for doing really dull stuff and the colleagues/boss are friendly. I am often desperate about how little stimulation my job offers. Adjusting to
working
back to Europe is a struggle after a decade in Asia. I am trying to make the most of it, be in the moment and enjoy the nice parts. Adjusting to
living
back in Europe is a breeze. I really enjoy having a fantastic cheese selection and sitting on pavement cafes sipping beers (see also monthly alcohol target failure). So much music and other cultural offerings to take in, huge improvement over Singapore in this regard.
ERE Scorecard
In May I saved
59%
of my income. Things are bound to improve now, as most startup costs of the new life are paid and I can reap the benefits of free housing etc.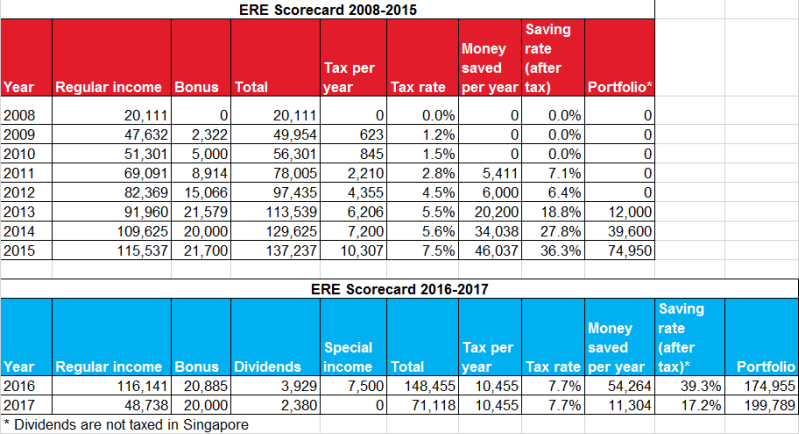 Portfolio update
In May my portfolio increased by
SGD 9,922
or 5.2% to
SGD 199,789
(=USD 144,627). This gain was made up of capital gains of
SGD 3,930
and
SGD 5,992
of fresh investments.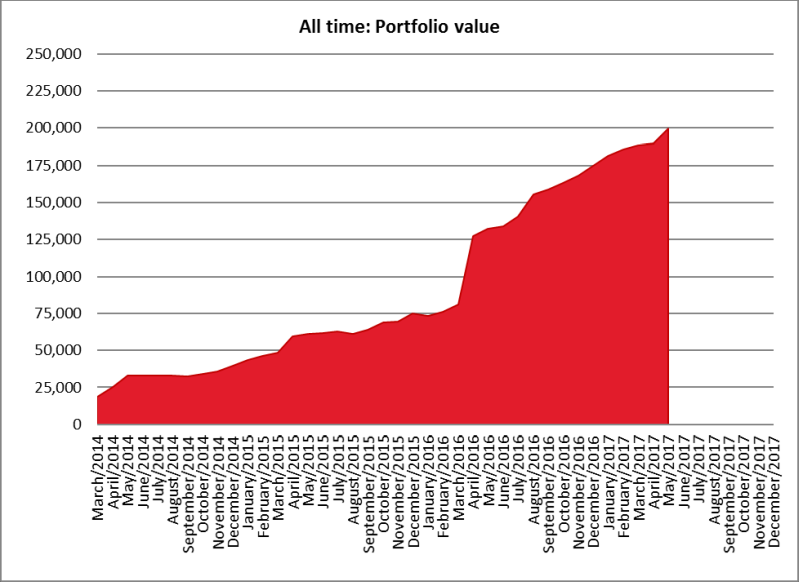 Monthly investment vs. plan
I invested
SGD 5,992
which is slightly higher than the updated plan.
This time I chose to buy some more bonds as stocks seemed pricy and I still had room in my asset allocation. Current yields of around 4.3% for the iShares J.P. Morgan USD Asia Credit Bond Index feel attractive.
I know that timing the market is pointless, but cannot help feeling European and US stocks are really expensive right now. I stick to my asset allocation and there is still room for a few more bonds.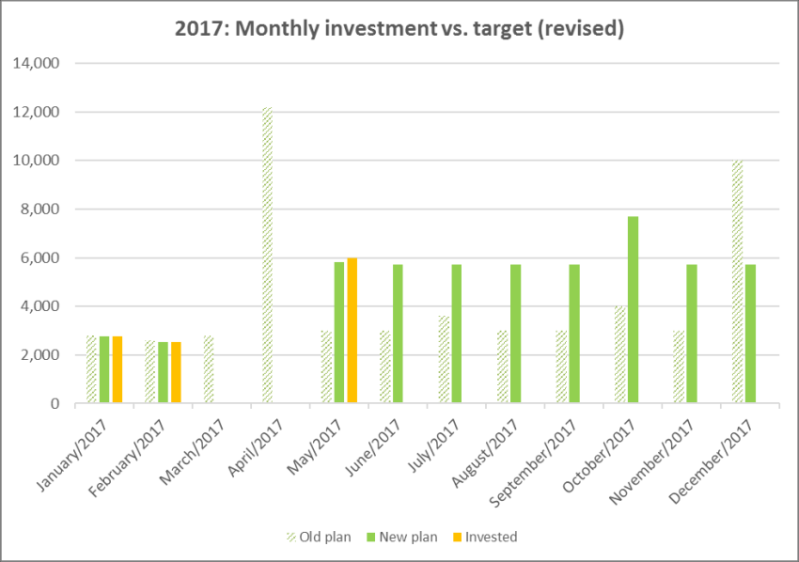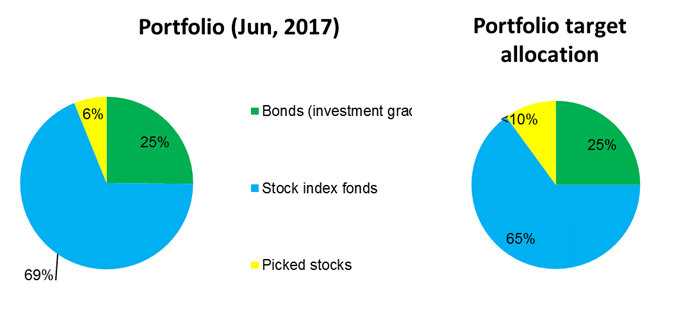 Dividends received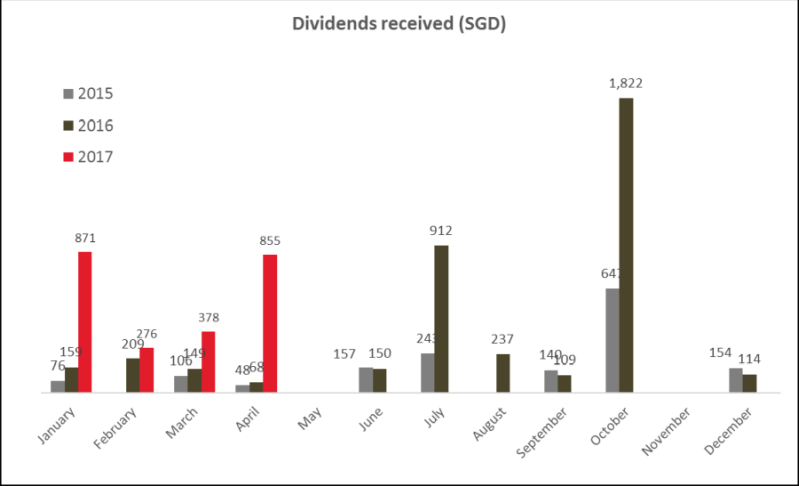 In May I did not receive any dividends.
Hypothetical monthly income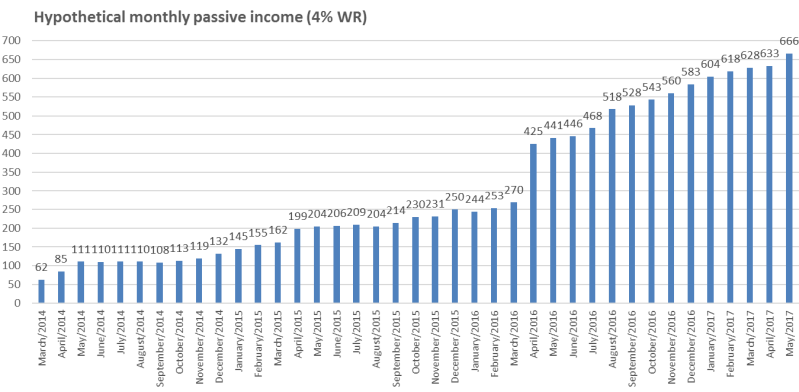 SGD 666! Next year at this time it should be in the 4 digit range.
Coast FI age
If I suddenly decided to stop investing, when would I be able to retire based on growth of current portfolio? Assumptions: 6% annual portfolio growth, 2% inflation. May result: I can retire at age 81...
Outlook
Back on track, full steam ahead.