Last Sunday the seat of my beloved beach lounger ripped. I've been lounging on it for quite a few years, so the material got worn out. Luckily this is a pretty quick fix.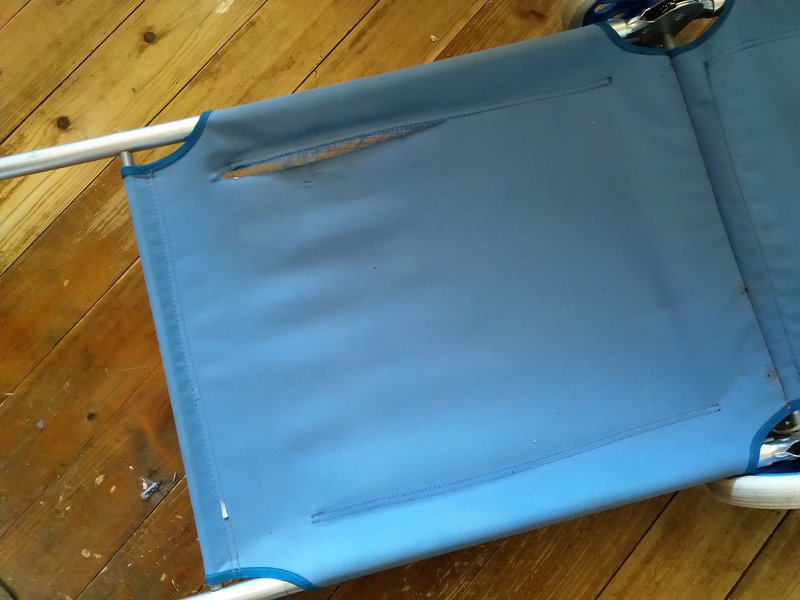 I've had some sturdy fabric left over from sewing a baby sling (the baby I used to lug around in the sling is now 170 cm tall, so I suppose it was high time to find some use for it

)
After measuring out the seating I serged the raw edges and attached the fabric with hand stitches to the lounger. 20 minutes later: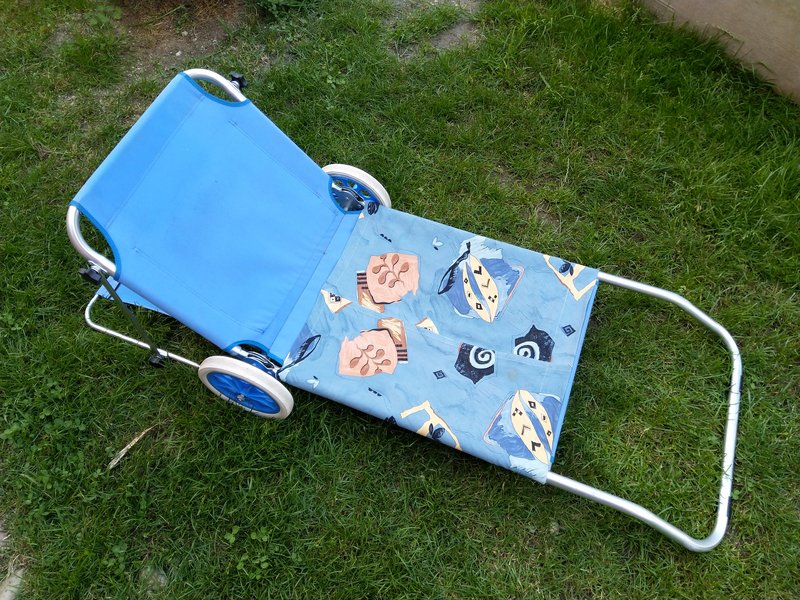 The only downside is that this fabric won't dry as fast as the original material, but I don't like to go into water anyway, so it will get wet not very often.