I just acquired a 1725rmp 1/3HP split-phase A/C motor to upgrade my home-built lathe (I'll post pictures later) and save my power drill the abuse.
With a physics background, I have the 1000ft view of the theory (circuit diagrams, calculations, rotating magnetic fields, etc.) but none of the practice, so I know just enough to get myself in trouble. In the spirit of avoiding a Darwin award, I have a couple of tech questions.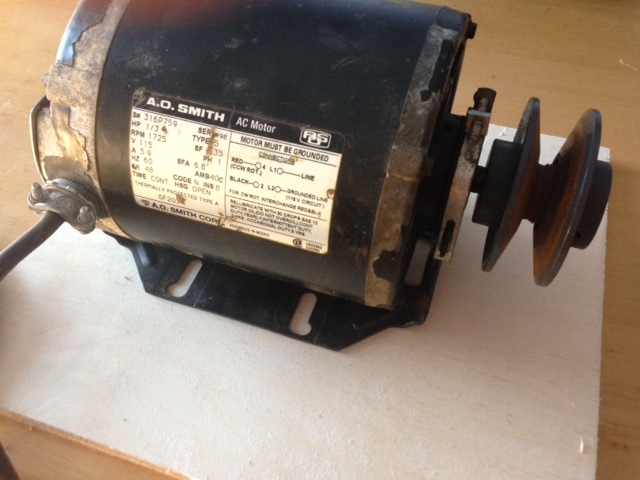 First, what kind of belt do I need? Just from eyeballing it, it looks like the pulley is adjustable in width which is a bonus. I have not tried fiddling with it, but from the looks of it, there's a thread on the spindle leading into the outside of the pulley, so if I loosen the set screw, my guess is that I can accommodate different belt sizes. Correct?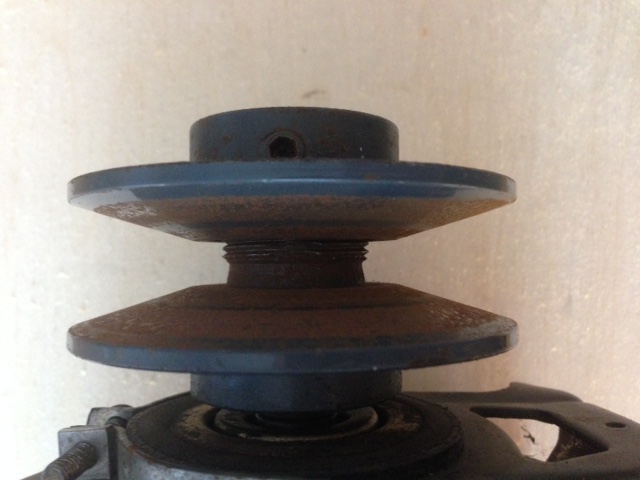 Googling "a belt" is highly unproductive, but I eventually settled on the idea that I probably need a fractional horsepower V-belt of some sorts. More browsing leads to many versions of Gates fractional horsepower Truflex belts for under $10. Although the price is right, this is still too close to random for comfort and could probably stand some advice from an experienced person.
In connecting the belt to the drive side pulley (I figure I can use DIY and turn one myself) on the lathe, do I need any kind of tensioner. Is it rocket science how tense the belt should be or are we good to go as long as there's no slipping?
The motor came prewired with a jangy old cord. I am presuming the motor is wired correctly, but I can go in and take a look. Given the stern warnings about grounding, I took out my ground-o-meter and it's wailing red when I touch the casing with the motor running. OTOH, it's a piece of metal right next to a spinning B field. And it's not the first time the meter has detected a hot ground on something with large metal surfaces (a slowcooker), so maybe it's just overly sensitive?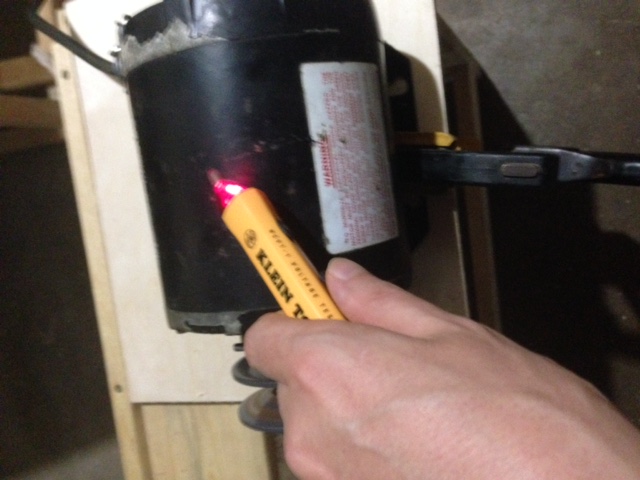 PS: It's wired to a 2-prong plug.
PS: The outlet I hooked it up to is greenfield/clothwire as is the rest of the house. So basically, the metal conduit serves as the ground wire. There's no green wire leading to the receptacle in the junction box itself. An outlet tester shows it's wired correctly. I presume that neutral is therefore grounded in the fuse box?! (I hate old houses!)